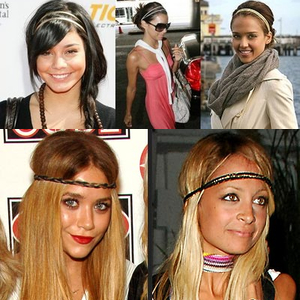 With Spring finally sprung — the perfect accessory to add that certain something to your look is most definitely a gorgeous head-band!! Celebrities such as Nicole Richie, Paris Hilton and Vanessa Hudgens know that this is the perfect way to amp-up any ensemble with that certain stylish edge!!  Bohemain inspired fashions are all the rage this season!
DailyFashionista.com is proud to introduce you to 'Dana-Bands' — a chic head-band line created by Dana Gelenter. Dana-Bands are couture hair accessories for females of all ages and designed for exclusivity. As a matter of fact, many of your favorite Style Network stars are wearing these fashionable gems and well, I just had to learn more!!  Dana creates these well-crafted hair pieces for weddings, parties, events and for whenever you want to stand out from the crowd of other ladies in the world.
Dana created a special pink 'Dana-Band' exclusively for a lucky Daily Fashionista reader!! Winner of this adorable head-band will be chosen randomly. Email: Dana@dailyfashionista.com to enter!! Please include 'Dana-Band Giveaway' in the subject title, as we receive many emails at DailyFashionista.com. Good luck and may the most stylish fashionista in the land, win!
CONTEST RULES: You MUST 'LIKE' the DailyFashionista.com Facebook page and then email us at Dana@dailyfashionista.com to enter. Winner will be drawn Tuesday, May 17th.
Follow 'Dana-Bands' on twitter: @Danabands or visit www.danabands.com for further information.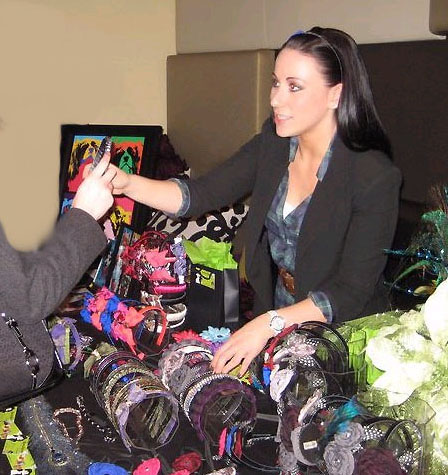 Dana Gelenter creator of 'Dana-Bands'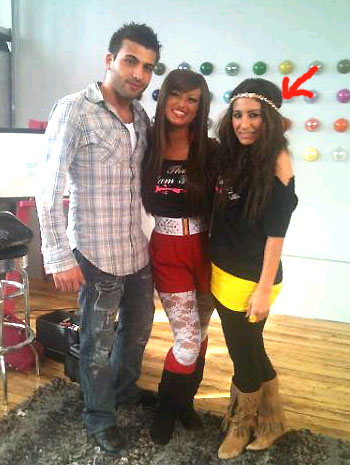 The handsome
Jon Kutlu
,
Alexa Hand and Jessica Romano
at
'The Glam Factory'
wearing her bohemian
'Dana-Bands'
headband!!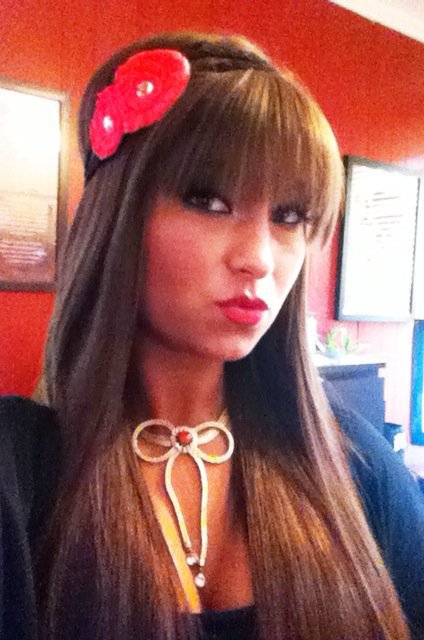 The gorgeous and glammy –
Alexa Hand
from
'The Glam Fairy'
on the
Style Network
sporting her
'Dana-Bands.'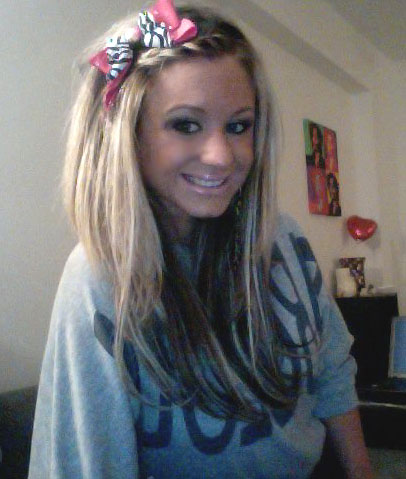 Briella Calafiore
of
'Jerseylicious'
and
'The Glam Fairy'
wearing her
'Dana-Bands
!'
Dana Prigge'
of
Daily Fashionista
wearing my
'Dana-Bands'
(pictured here with Carol Hanna of
'The Glam Fairy.'
)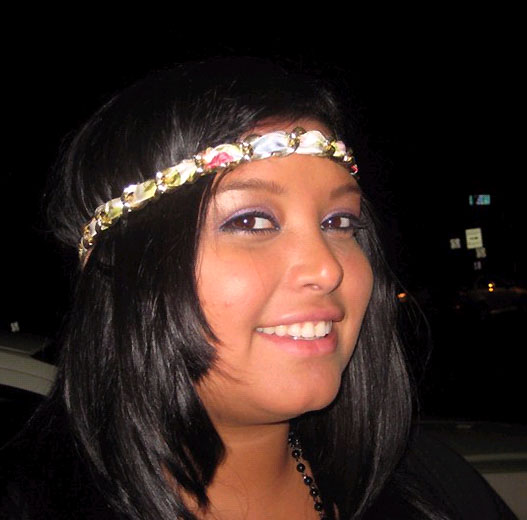 A 'Dana-Bands' customer enjoying her pretty purchase!!