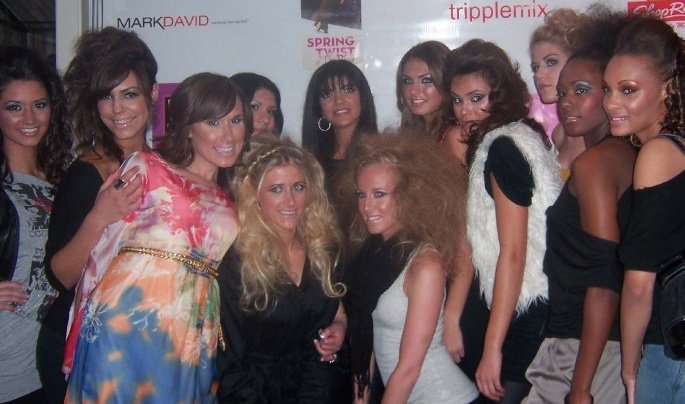 Dana Prigge' and models from Xist agency
At Daily Fashionista we just love positive press! Isn't that the best kind? A special thank you to Lisa Ajello of eyePRmedia for the fabulous mention! Lisa Buonato Ajello represents show-stopping fashion brands and emerging musical talent.
After reading what eyePR wrote about the site — it really made this fashionista feel good inside! I have been meeting more and more ladies out there that stop by & "get" the underlying message of what the Daily Fashionista represents — "the inherent beauty that is within all women."
Ladies, let your light shine! Never let anyone or anything define you. No matter what keep it moving in a positive direction. We all face challenges but look to your fellow-fashionistas for support. A fashionista can even be a guy friend. A "fashionista" is a true friend — male or female. These important relationships will enhance your life and help you grow. Keep in mind, that if someone shows you an ugly side, tries to hurt you or is two-faced — it's in your best interest to let them go. Keep your inner circle tight with people that support you and that you also support in return! The word "genuine" is key here. Being a "true" fashionista goes way beyond lip gloss!
To get the scoop and Daily Fashionista's mention, click here!