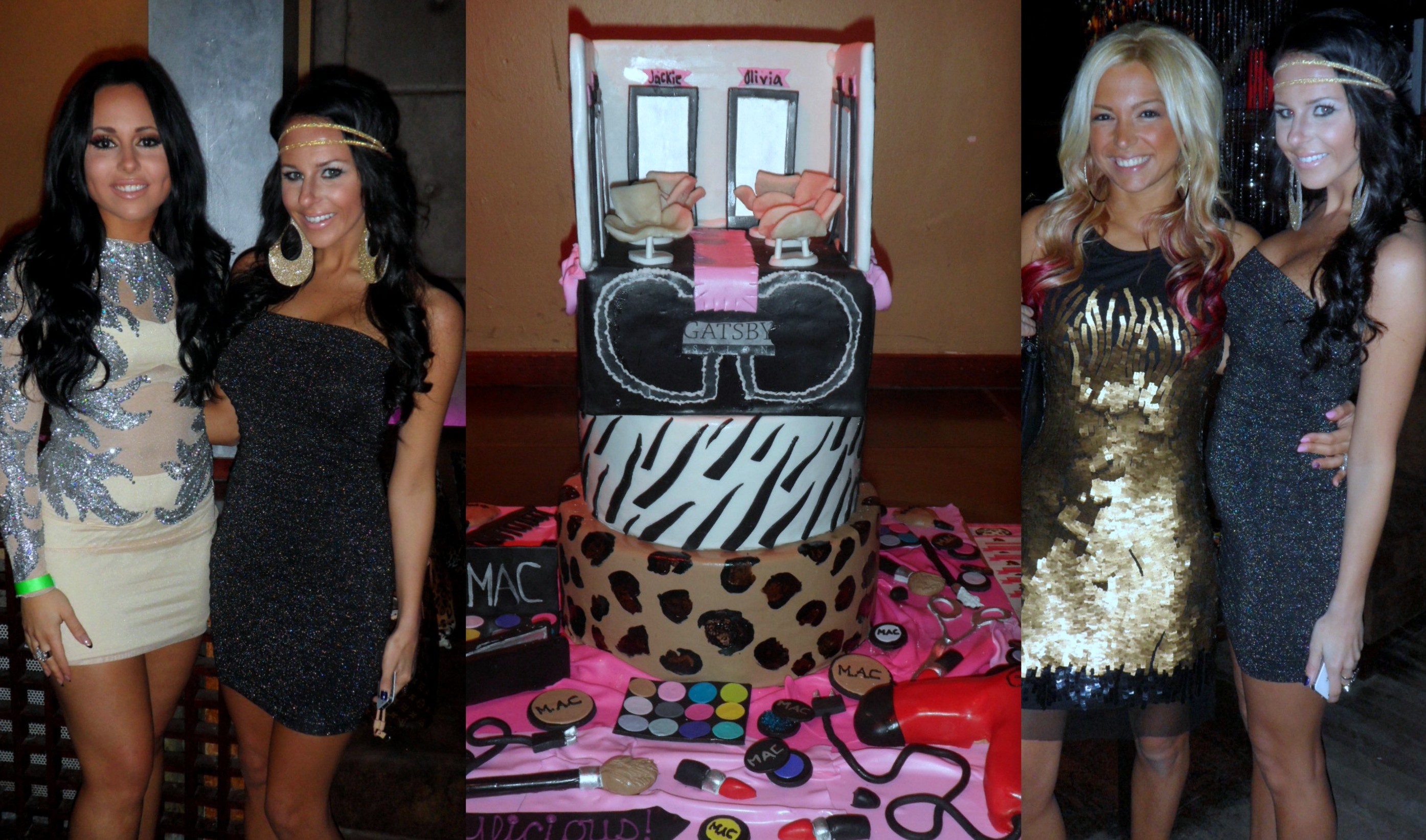 Brittany Connors strikes a pose with Olivia and Jackie stars of the Style Network hit show "Jerseylicious."
Dailyfashionista had the fun experience of attending the Style Networks hit show Jerseylicious Season 5 premiere party at 46 Lounge in Totowa,  NJ. Everyone looked fabulous! Brittany Connors, Dailyfashionista contributor was there to catch all of the action. It was a great mix of reality stars featuring cast members from Glam Fairy, Big Rich Texas and Tough Love — who were all there supporting the cast of Jerseylicious.
Brittany was styled by celebrity stylist Dawn Notaro, from Dawn of New York in a gorgeous strapless sparkly black mini dress and blinged-out accessories as well.
Here's Brittany's recap from the glitter infused evening:
Olivia Blois Sharpe of Jerseylicious was dressed by celebrity stylist Meital Benaroya, of Reve Boutique. She looked breathtaking in a nude embellished dress, loose curls, flawless make-up and her adorable dimples were the perfect accessory.  She certainly shined bright as she worked the party talking to everyone.  Olivia was the perfect hostess. This season we can expect to see Olivia continuing to branch out on her own and moving from makeup to styling (a skill she's amazing at). Olivia is also living the single life and her enjoying herself (Dailyfashionsta loves that).
I  also had the pleasure of chatting with Jackie Bianchi who looked very pretty, in a Dawn of New York dress. She and her hubby Carmelo looked perfect and were gracious to their guests throughout the evening. I expect in this new season of the show that we will see them as a couple and get to know their beautiful baby girl Adrianna.
The cake was definitely one of the highlights of the night (being a makeup addict myself- the design of this cake blew me away). I was impressed by the colors, attention to detail and layout of  the "beauty cake" created by Camz Creations.
Glam Fairy cast members Kyrzayda Rodriguez dressed beautifully by Once Upon a Skirt and Victoria Doroshenko rocked Chanel  (you can never go wrong in Chanel). These girls are serious fashionistas! I can't wait to see what they will wear next! I got a chance to chat with VH1′s Elizabeth Vashisht who wore my two favorite things in life — pink and glitter in a hot fun strapless dress from Hot Miami Styles (I will be checking out this site).  Elizabeth shined in her dress. I really enjoyed chatting with her. I'm sure we will all be seeing big things from her…stay tuned!
My good friends Kalyn Nicole Braun and  Paul Lewis from Style's hot show Big Rich Texas stepped out on the red carpet looking like a real life Barbie and Ken. I got a little scoop on the upcoming wedding (stayed tuned it's going be fabulous). I  truly enjoyed my time with them.  Kalyn always treats her fans  and admirers fabulously.  Other friends of mine I must include because they bring a fun vibe to every party they attend; model Gina Marie Zimms and Valerie Lynn Krsulic founder of the foundation Angels Without Wings. Both of these girls are to me what being a true fashionista is — their confidence and beauty shines and they bring positivity to the events I attend. I must say I was thrilled to see my favorite NJ pageant girl Kayla Marie who is also the founder of Teens Living With Celiac.  She looked adorable and has a heart of gold for always giving back to her community.
You read it here: I 'm predicting a fabulous new season of  Jerseylicious! Tune into the Style network every Monday night at 8pm to catch your weekly dose of glamour, beauty, fashion and drama!
– Brittany Connors, reporting for Dailyfashionista.com
Twitter: @danaprigge, @brittyygracee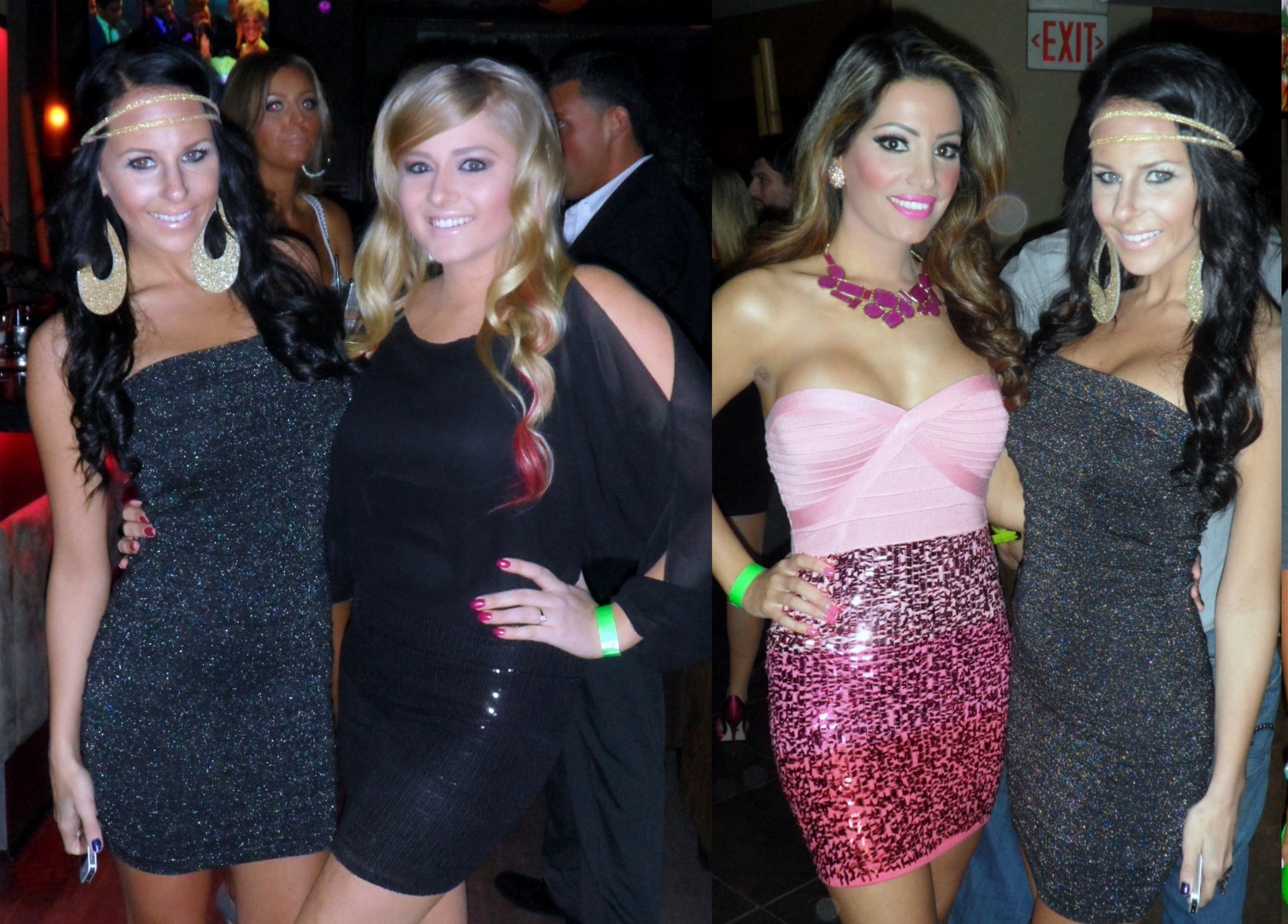 Brittany with Kalyn Braun of Big Rich Texas and Elizabeth of Tough Love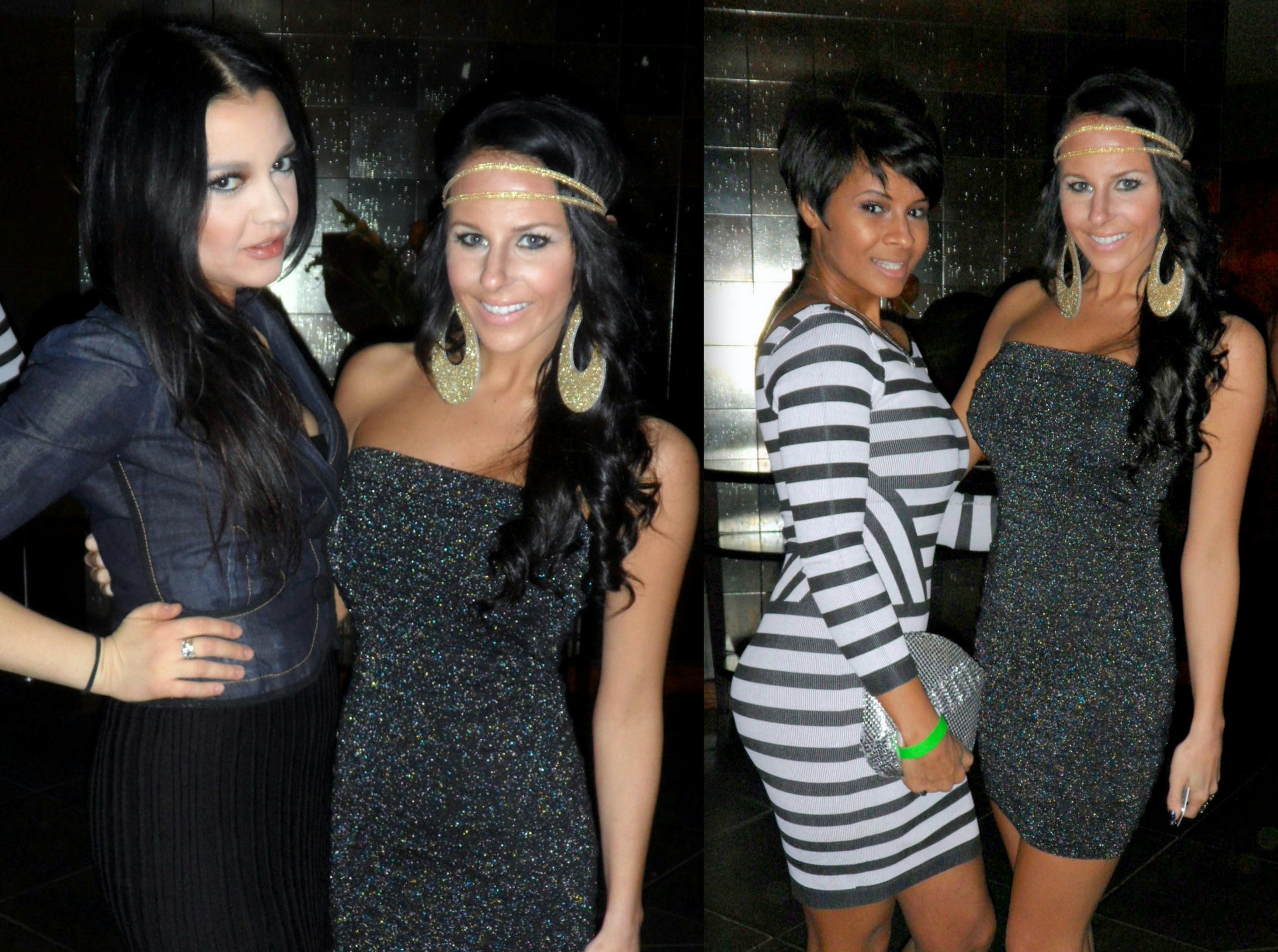 Brittany (DF contributor) with Victoria and Kyrzayda of Glam Fairy