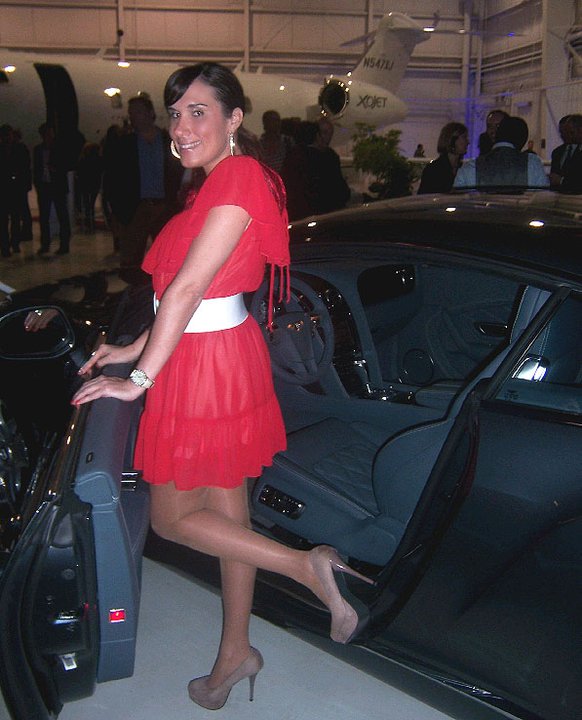 Things that make you go 'vroooom.'
Hi, luxury car and jet enthusiasts!! I had the opportunity to attend a private event last night at an airport hangar for the unveiling of the new Bentley 2012 Continental GT hosted by Paul Miller of Bentley Parsippany & Rolls Royce and The Hip Event.  The Challenger 300 Jet in the background wasn't too shabby either, to say the least! Guests enjoyed an entertaining evening with scrumptious passed hors d'oeuvres and tasty cocktails.  I decided to wear a 'pop' of color last night in hopes that it will bring the warmer weather to us, pronto!
Thank you to Maria Cucciniello of The Hip Event for throwing such a chic soiree.
Dana's Look:
Dress & Belt: Anthology, Hoboken, NJ
Shoes: Charlotte Russe
Makeup: Glamorous Cosmetics
Watch: Michele Watches
Earrings: Charlotte Russe