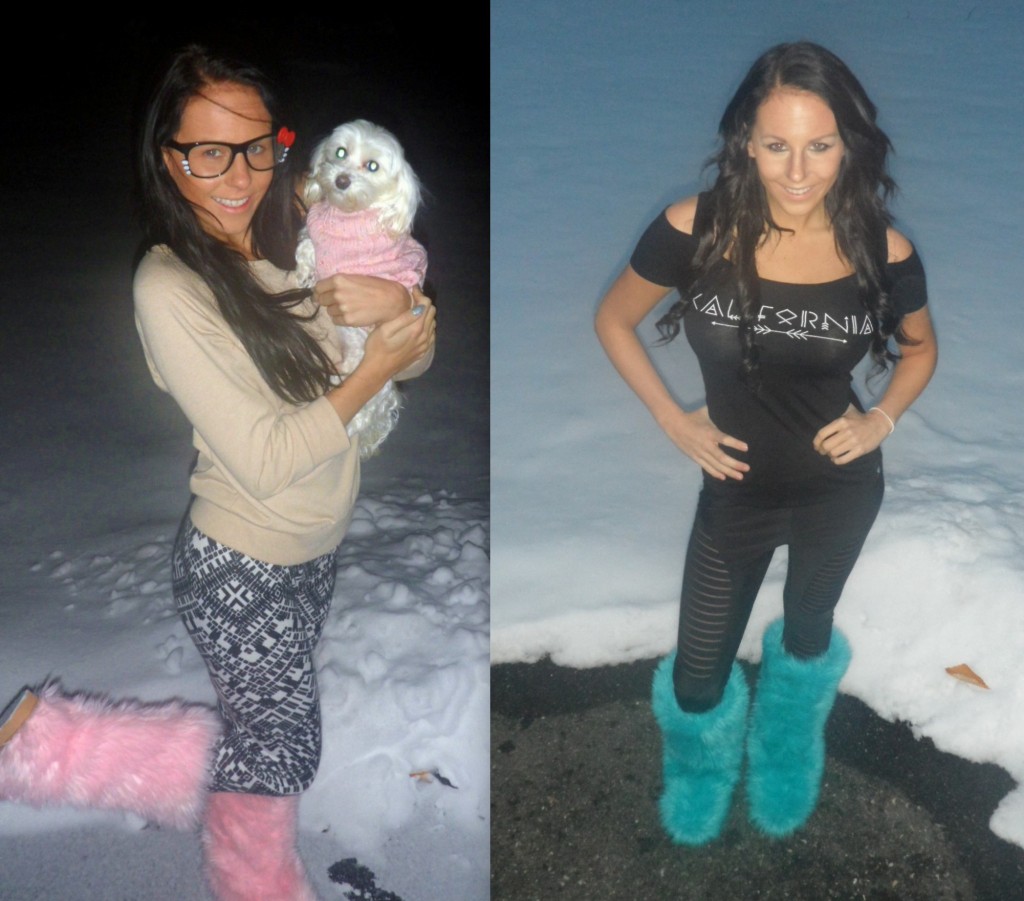 Brittany in her fashionable looks using Fluffy Wuffy boots!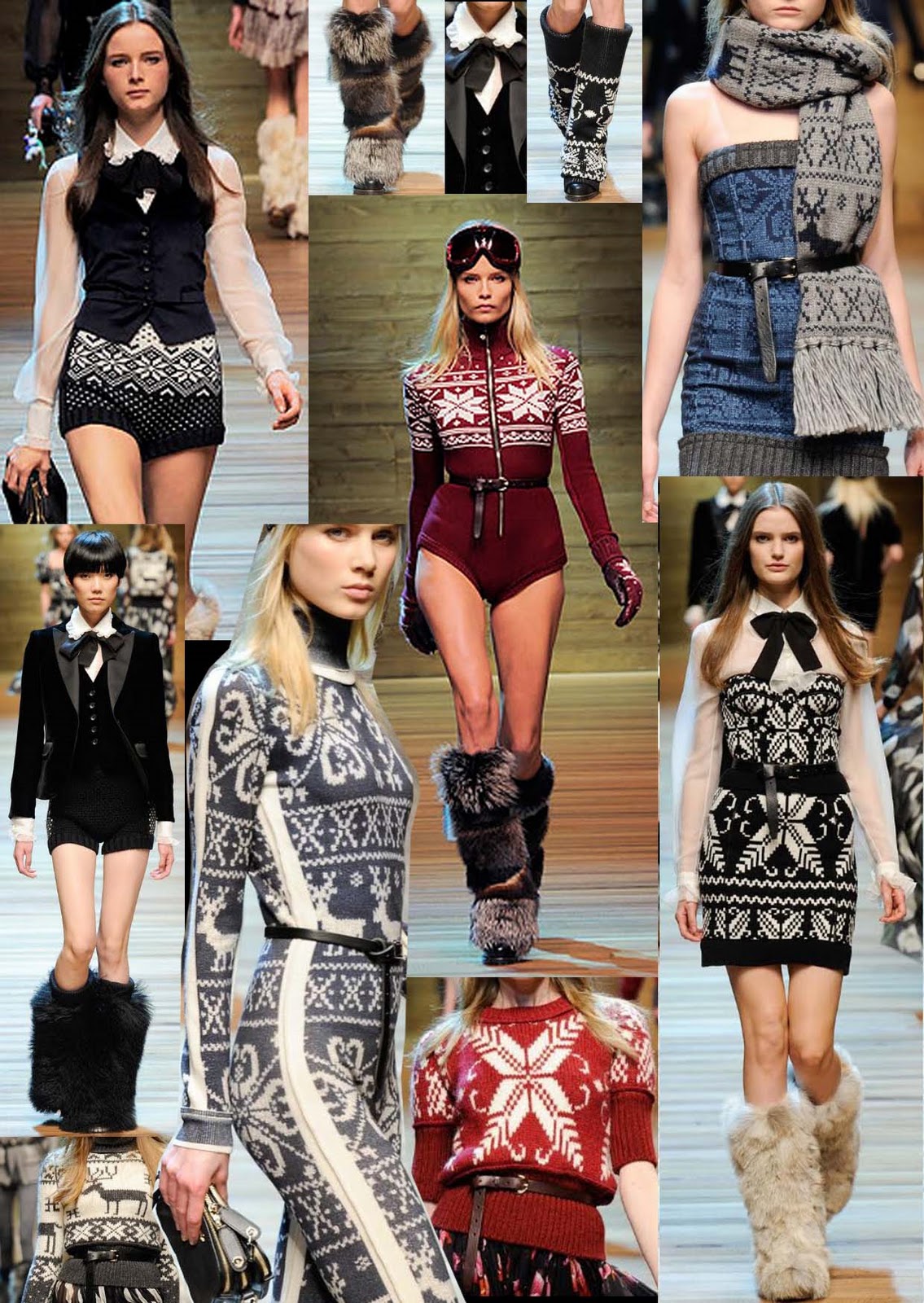 Inspired by the runway, I can create endless looks with my new fluffy boots!
Article by: Brittany Connors, Dailyfashionista contributor
Hi,  fashionistas! The weather here in NYC has been quite chilly lately and I have been reaching for my favorite style of boots for warmth, comfort and of course a fashionable-look!
If anyone reading this has seen pictures on my Facebook, Twitter or Instagram — you already know how much I love Fluffy Wuffies! Fluffy boots are a staple piece in my wardrobe. I discovered my love of fluffy boots when my good friend Alexa Hand from Season 1 of Glam Fairy on the Style Network was wearing them. When I inquired as to where she got them — Alexa shared this cool site with me — ilovefurboots.com.  Last year for my birthday and Christmas I had my parents, boyfriend Richie and Grandparents buy me fluffy boots. By the time last winter ended, I had tons of pairs in colors like Orange, Red, Camel, White, and Gray. Beside these boots being so cute they're also so comfortable.  I can't go anywhere without someone stopping me and asking "I love your boots, they're so cute! Where did you get them?"
When I began writing for Dailyfashionista – I just knew that I wanted to cover my favorite boots. I emailed Farrah over at Fluffy Wuffies and told her that I wanted to interview her for the site. She loved the idea!
I think everyone should own at least one pair, but once you get one I usually tell people to get a neutral color first like black, white, camel, light gray or dark gray because those are the most practical. Once you put your foot in the warm fur in the cold winter and you start to get complements every time you leave your house — soon  you will start ordering all the fun bright colors to wear only when they match each outfit!
My favorite colors right now are the pink and pretty blue turquoise.  You can also rock them in the Spring with a cute mini-dress for a flirty look!
Everyone tweet a picture to @brittyygracee of you wearing your Fluffy Wuffies and I'll give you a shout out to share with my over 6,ooo followers! Also, tweet me and help me decide which ones I should get next? I'm thinking the Cheetah ones? What do you think?!
Here's my chat with Farrah:
Hi Farrah! Tell our DF readers about yourself.
The boots are made in our shop in San Francisco CA. The company name is The Northstar Fur Co. and I'm the operations manager here. My name is Farrah Gawson.
How did the amazing Fluffy Wuffy fur boots come to be ?
Fluffy Wuffy is a brand that is owned by the Northstar Fur Co. The company makes many fun things like special fur and fleece costumes, life size mascot outfits, vehicle float fur decorations, and for the past few years, the Fluffy Wuffy fur boots have been our most popular item. They really took off!
Where can Fluffy Wuffies be bought?
In order to keep the cost low for our customers, the boots are sold exclusively on our web site. We do not resell the boots to any other companies in order to keep the cost low, and offer our customers a quality made-in-usa product that lasts.
It's great they are proudly made in the USA. Do you personally make your boots?
The boots are made by hand by a team of talented seamstresses and cobblers, and we frequently take custom orders from customers to make the boots taller, shorter, wider or thinner. The customer needs only call or email us for help with a custom order. We make a lot of effort to send you just the right item, and if for any reason you're not satisfied with your purchase, we offer 100% money back guarantee on every sale. We're an A+ rated company and everyone here takes pride in their work. I'm a true believer in our product and have been a big fan of the boots myself.
I have to tell you, that I literally can not go out in my boots without getting asked repeatedly where my boots are from. Everyone loves them!  What are the response you get from fans and out on the street?
We receive weekly letters from happy customers who take the time to write us about their experience. We're very proud to see that our work puts a smile on so many people's faces.
We post pictures of happy customers on our Facebook , so please see pics here.
What can we expect next?
We're continuously working on introducing new products so special offers and sales, you'll have to keep an eye on our fun facebook postings!