Dana Prigge' of Daily Fashionista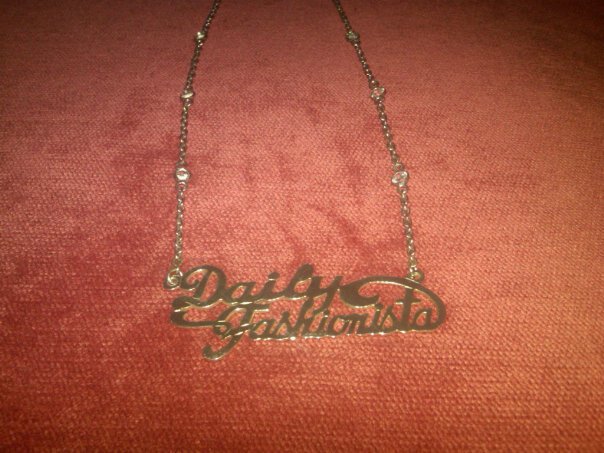 Hi, everyone!! I have always felt there is a certain 'feel-good' quality about wearing your name or initials in your jewelry choices!! I wanted to share the photos of this really exquisite 'Daily Fashionista' necklace custom created by talented celebrity jewelry designer, Jane Basch!
Jane is a unique jeweler who creates one-of-a-kind necklaces that fuse monogram pendants with silver and gold filled strands of gemstones to create stunning signature pieces. Jane's work has been featured in magazines like Ok!, Seventeen and Redbook (to name a few).  Beautiful celebrities like Demi Moore, Debra Messing, Ashley Tisdale, Taylor Swift, and Kendra Wilkinson have all been spotted wearing their own monogrammed pendants!
The true appeal of Jane Basch's custom pieces is not only in the craftsmanship but in their wearabilty — easily transitioning from day to night and work to evening!! Her necklaces can be layered and she offers a multitude of stylish options all which can be found at www.janebasch.com. Twitter: @Janebaschdesign.