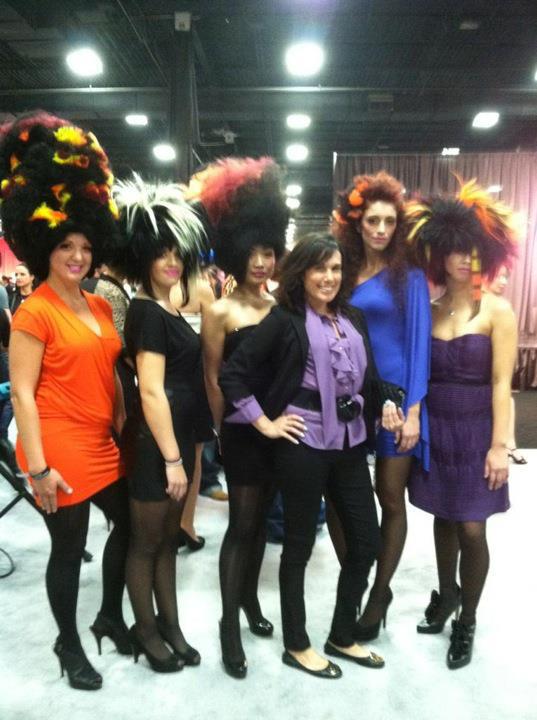 Dana Prigge' Style Editor of DailyFashionista.com attends the Emiliani Beauty Expo!! It's all about the hair!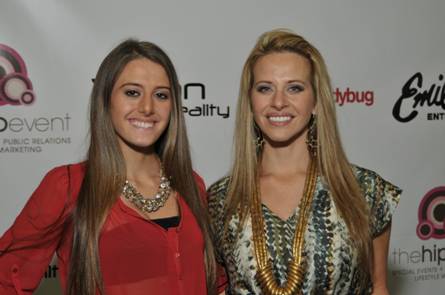 Dina's daughter Lexi and Dina Manzo, founder of Project Ladybug and star of HGTV's 'Dina's Party.' Photo: by Michael Lawrence photography.
Hi, everyone I had the opportunity to stop by the Emiliani Beauty event with celebrity make-up artist Carol Hanna.  I have to say, that I was overwhelmed by the presence of so many amazing beauty-brands, celebrities and industry professionals all gathered in one massive space!  OPI, Paul Mitchell and Moroccan Oil were just some of the fabulous companies that had their latest on display! Also, running all day were various fashion shows, and of course true to form this fashionista had to join in on some of the festivities. As most of you know, I hail from the Garden State and try to show my support for events that take place here as well as in New York City!  It was also great to see Tracy DiMarco one of my favorite stars of the E! and Style Network show 'Jerseylicious' along with some of my other favorite reality TV stars and radio personalities. A sincere thank-you to Maria Cucciniello and Chrissy Colombino from 'The Hip Event' for this stylish invitation!
Recently, Emiliani Enterprises hosted their annual Beauty Show, Vision Becomes Reality at the NJ Convention Center in Edison, NJ. The biggest and best hair stylists in the industry were in attendance: Michael O'Rourke, Phillip Wilson, and more. During the three day event guests were able to enjoy stage performances from their favorite hairdressers, and participate in education classes in the "hands on arena." Throughout the day guests attended cutting and styling classes, and purchased the latest beauty products that top exhibitors were showcasing at discounted rates. The event kicked off Saturday, October 15th at 6:30pm with a charity reception for Project Ladybug founded by reality star Dina Manzo of HGTV's Dina's Party, former RHONJ star.  VIP guests enjoyed a cocktail hour and snacked on some hors d' oeuvres while waiting for the amazing one hour presentation from Philip Wilson. Dina Manzo was presented a check from the Emiliani team for $5,000 dollars, from the money they raised by the cut-a-thon events participation salons hosted.  After the show all guests got an exclusive preview of the salon floor while some of today's hottest Reality-TV stars stopped by the media booth like Anthony Lombardi and Christy Pereira from Jerseylicious, and Carla Marie from Elvis Duran and the Morning Show, NY's hit radio station, Z100.
More about Emiliani Emiliani Enterprises:Founded in 1953, is a full service wholesale distributor of beauty care products.  They build on family values, integrity, and loyalty. Emiliani today has over 90 professional consultants serving 10,000 customers, 16 store locations, a main distribution center in Union, and over 300 employees. Emiliani is committed to provide superior services to the beauty professionals, offering high quality products, consulting services, and educational classes.
About Project Ladybug: Established in 2007, Project Ladybug is a non-profit organization that fights to enrich the lives of children with life-threatening conditions. The fund strives to help families face the financial and emotional hardships during their children's treatment to help meet the needs of seriously ill and less fortunate patients in our region. Through improving the quality of life for these children and families during treatment, Project Ladybug hopes to improve outcomes for these patients. At Project Ladybug the proceeds from the fundraising events are used to better the lives of these children in need through birthday celebrations, computers, clothing, toys, wigs, and more.  For more information go to www.Projectladybug.org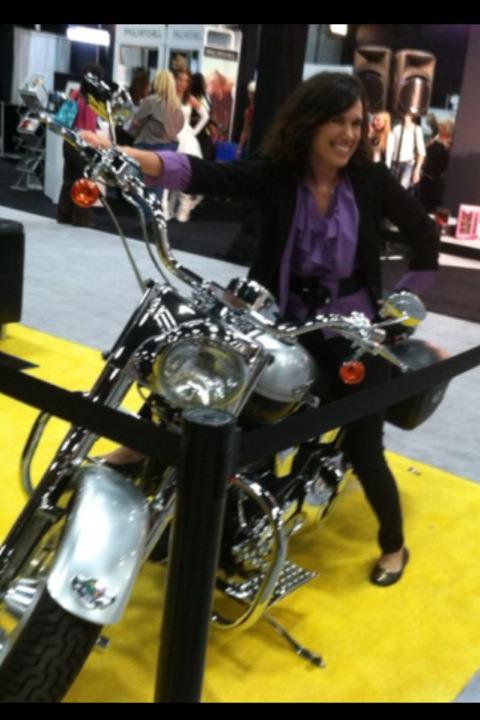 'Born to wild' over by the Paul Mitchell display where I learned a lot more regarding his men's haircare line, Mitch.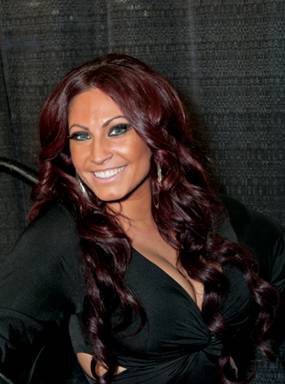 Tracy DiMarco from 'Jerseylicious' stopped by to see the best of everything in the beauty-world! Photo: by Teresa Pyskaty-Lamicella.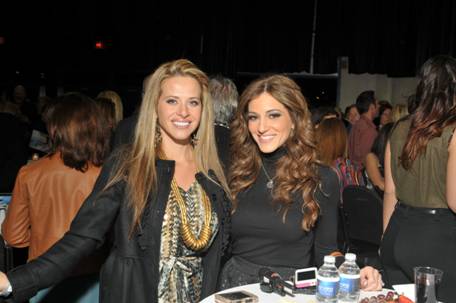 Dina Manzo from HGTV's 'Dina's Party' and Christy Pereira from 'Jerseylicious.' Photo: by Michael Lawrence photography.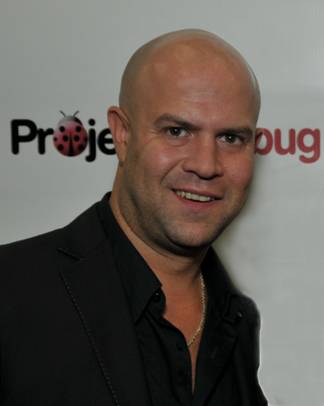 Anthony Lombardi cast member from 'Jerseylicious' strikes a pose and represents the men and Project Ladybug! Photo: by Michael Lawrence photography.